Pirates of the Caribbean
Play Sets
The Pirates of the Caribbean Play Set within Disney Infinity is set in the time frame of the first three movies, which means you face off against Davy Jones and his crew.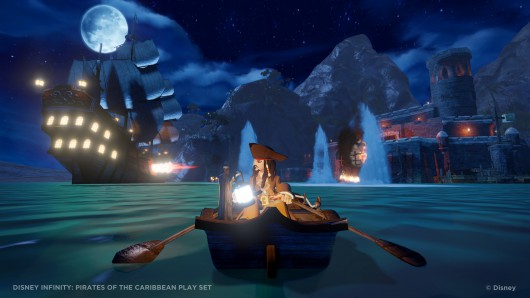 The Play Set is not only an homage to the movie franchise but also the theme park ride that inspired it all. Along the way you meet characters that you'll recognise from the films, like Pintel and Ragetti, who will help you in your adventure.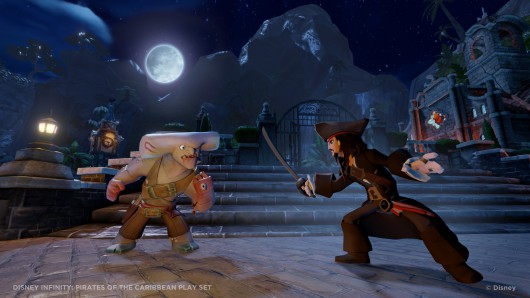 The on-foot combat in the Pirates of the Caribbean Play Set is mostly sword-fighting, you'll be able to perform a whole array of different combos on your enemies. Other weapons you'll be able to use include your flintlock pistol and "pirate grenades", these you will also find useful for helping to solve the puzzle sections of the Play Set.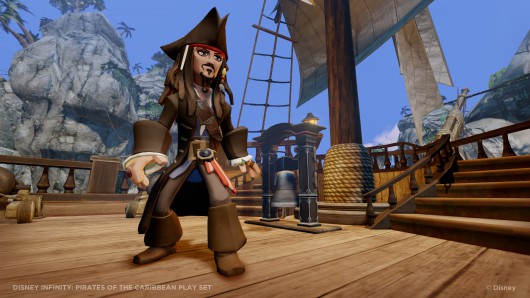 Not all of the Play Set takes place on land, you also spend much of the time on your very own Pirate Ship. You can customise how it looks, from the hull right up to the sails. Combat on the high seas is vitally important, you'll be able to switch between the various different types of cannon to help destroy enemy ships that you encounter while travelling between the islands.
The playable characters are: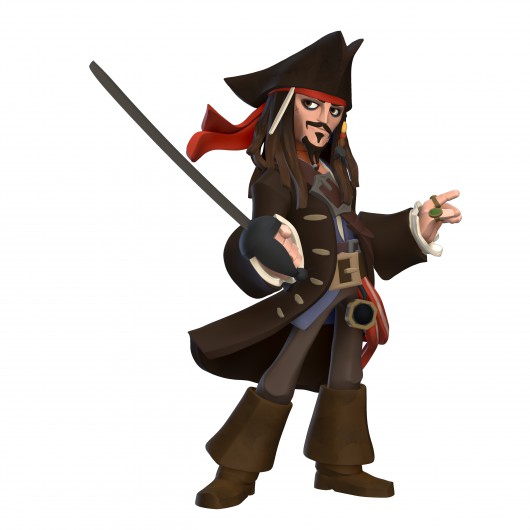 Captain Jack Sparrow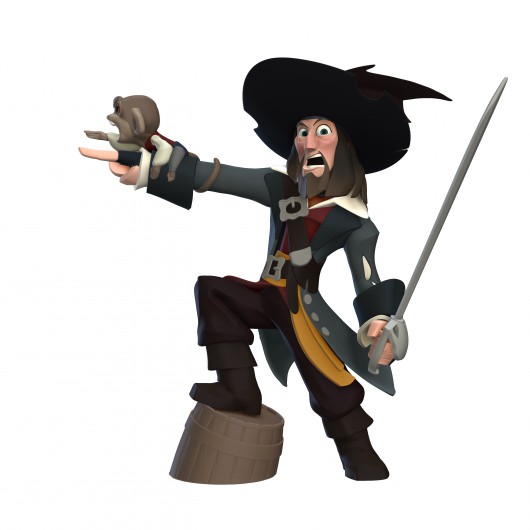 Captain Barbossa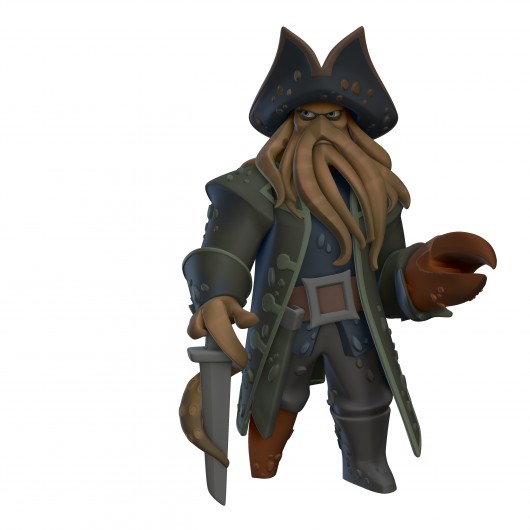 Davy Jones
These three were all available at launch with Jack Sparrow taking pride of place in the Starter Pack.