Spider-Man Play Set
Play Sets
The Spider-Man Play Set takes place in New York City, in it you fight against Green Goblin, Mysterio and the symbiotes they have created that are causing mayhem in the city.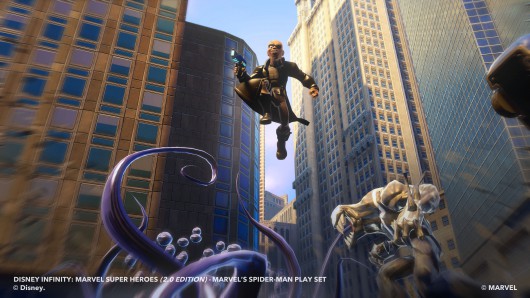 While at first it may seem very similar to that of the New York seen in the Avengers Play Set it is in fact laid out quite differently even if it uses many of the same buildings.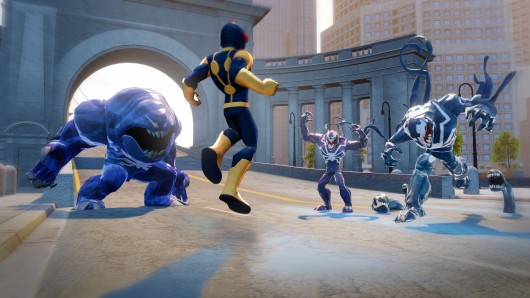 The characters of the Play Set include Spider-Man and Nova, both of whom are in the Play Set pack itself, Nick Fury, Iron Fist, Venom and Green Goblin.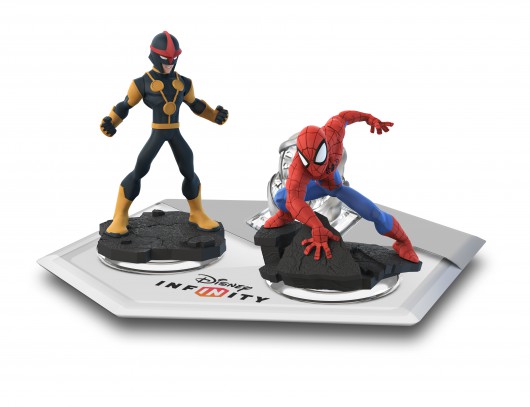 Again lacking any customisation the Play Set has very few missions but a fair few challenges to try to get a high score on. The challenges range from attacking enemies with a sound weapon to swinging through rings high in the sky to rescuing civilians from symbiotes that are trying to take over their minds.